BE THE STYLE HERO
2 HOLIDAY STYLE PACKAGES AVAILABLE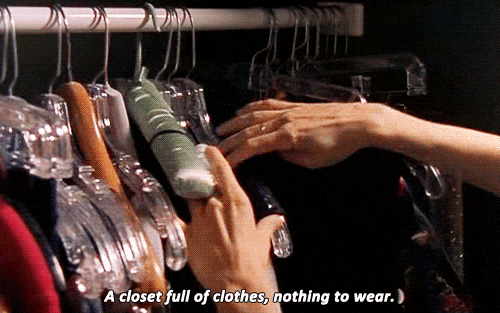 (Regularly $1000, special rate available through 12/24/19)
Access to Amy's fashion expertise all just a click away!
Clean, organize and finally LOVE your existing wardrobe.
Up to 15 looks created using what you already own.
Amy will create a "fill in the holes" shopping list just for you.
Be the stylishly confident person you have always dreamed of!
2 HOUR ON-LINE CLOSET CONSULTATION PLUS SHOPPING
$695
(Regularly $1500, special rate available through 12/24/19)
2 hours devoted to cleaning and organizing your closet.
Up to 20 looks styled using what you already own.
Shopping list, including specific links hand selected for you.
Know EXACTLY what to buy for your lifestyle and wardrobe.
Learn how to shop properly, no more wasting time!
Rock the new fabulously confident and fashionable you.
Consultations are available NATIONWIDE for both men and women
CLIENTS ARE RAVING!!!
"I have gifted Amy's styling services to my wife twice now. Both times, Amy has made me look like a hero.  She gets my wife out of her comfort zone, but also has great focus on frugality and practicality mixed with a bit of fun. Amy takes the approach that before you go out and simply spend money and add stuff to the wardrobe, you start first with what's already in the closet. All those clothes with tags on them still get repurposed. I can't say enough about how the experience has been. Most importantly,. she gives my wife confidence in her choices, and as a bonus, I earn serious brownie points for giving such a unique gift.  I get "husband of the year" in the neighborhood with the moms. Amy is my secret weapon!"
-Mike (hero husband of the year)
YOU CAN BE THE HERO BY SAVING THE FASHION DAY.
LET LOVED ONES LIVE LIKE A CELEBRITY.
SOME PHRASES YOU SHOULD LOOK FORWARD TO:
I have so much to wear!
So many outfits, so little time.
I love my wardrobe.
My closet is so organized I know where things are.